It's prime time vacation time in Sweden and me and my Swede were no exceptions to the rule.
We spent time at the summer house on the west (best?) coast, celebrated the US' Independence Day at an annual party in Halmstad, enjoyed the sun, sand, and after beach music in Tylösand, returned to Stockholm to host family and friends (details about a trip to Birka forthcoming – well worth it if you haven't been) before returning to Halmstad to host a super fun party!
And our friends and family are so generous they literally gave us a wheelbarrow (or two) of gifts to help celebrate our birthdays and marriage.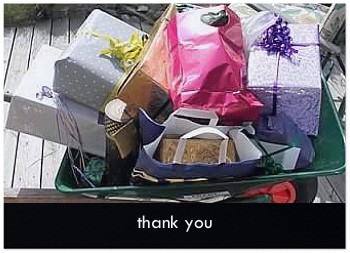 View the entire collection of cards.
Use Facebook to Comment on this Post